"Pippin looked out from the shelter of Gandalf's cloak."
Jag vet, jag vet, jag är sen... jag har inte ens läst ut alla kapitlen, men jag jobbar på det, okej? Chilla, bros, jag kommer ha hunnit ikapp till nästa vecka. Nåväl, jag tyckte ändå att jag kunde lägga upp veckans tävlingsfrågor så att jag slipper sitta här och känna mig usel för att jag missar en vecka. Så, är ni redo?
Hur gick eran vilovecka förresten? xD Jag läste o Beastly och dog några gånger av hur fin den är... Åh, jag älskar att läsa om underbara böcker! :D
1. Vad heter riddaren från Rohan som Merry får rida med?
2. Vem följde Pippin med på rundtur i Minas Tirith? (2 rätta svar)
They are riders in the dark,
Terrors of the south.
Seeking the One's mark,
both on earth and in sky.
The letter after Mordor,
a name for those who fly.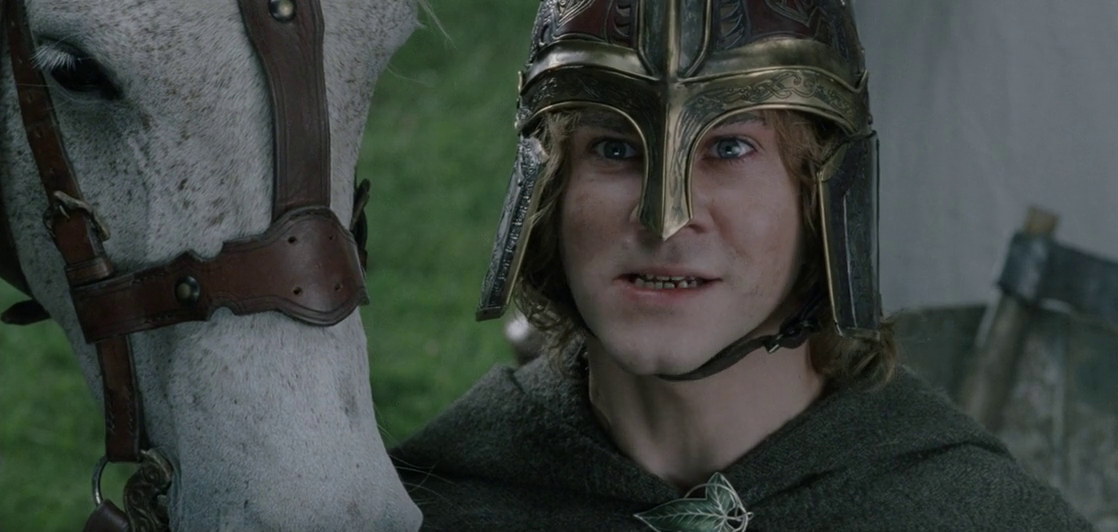 Vecka 7: The Tower of Cirith Ungol